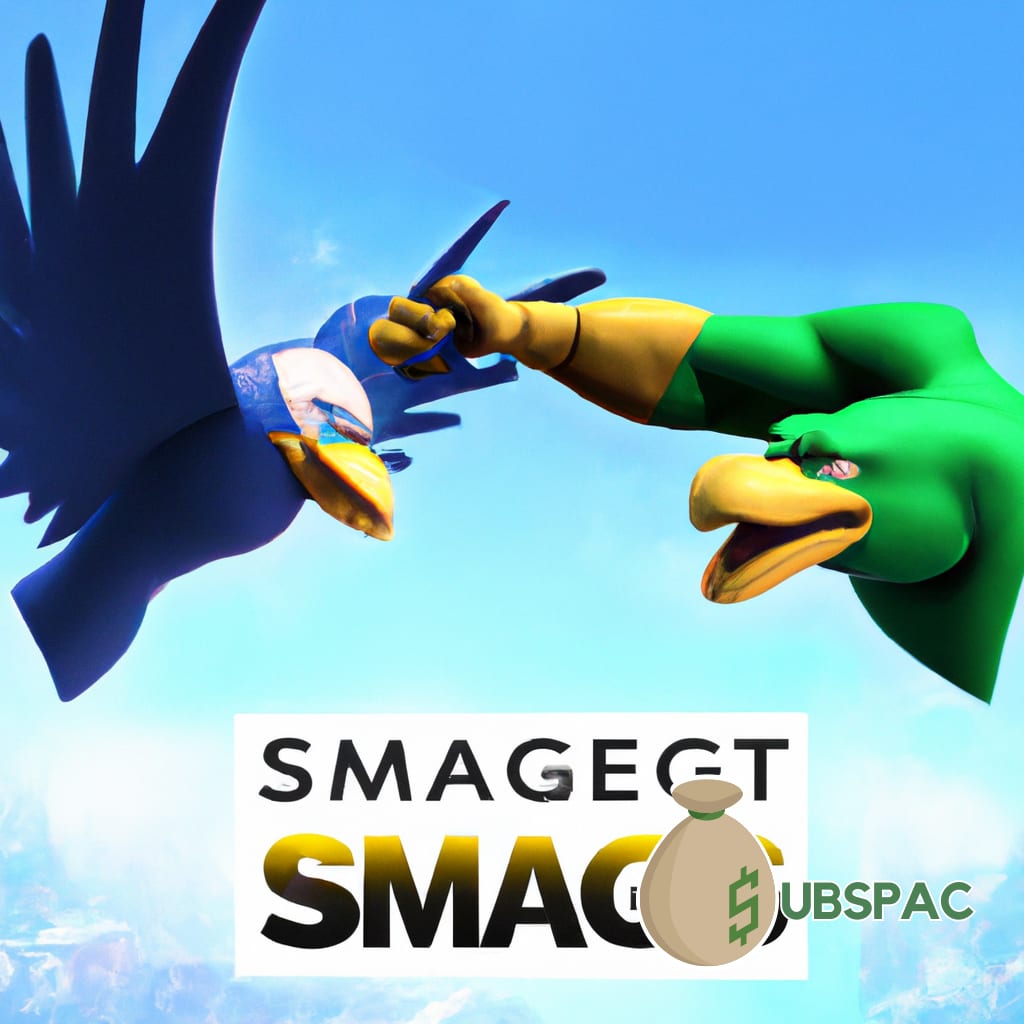 TLDR:
– Iconic Sports Acquisition and Eagle Football Holdings have decided to cancel their long-anticipated merger, leaving investors confused and disappointed.
– Iconic Sports Acquisition will redeem its shares on October 11th, marking the end of their failed attempt at a business matrimony.
In a plot twist worthy of any Hollywood blockbuster, Iconic Sports Acquisition and Eagle Football Holdings have decided to take a raincheck on their long-anticipated merger. Yes, folks, it seems the two companies have finally decided to stop playing footsie under the table and face the reality of their business matrimony not coming to fruition. Add some appropriate organ music here, because it's like a wedding where the groom ran off with the caterer.
Iconic Sports Acquisition, a blank-check company, has announced plans to redeem its issued shares, since it appears they'll be left holding the bouquet without a bride in sight. Now that's a surefire way to bring some adrenaline rush into the world of sports business. They've hung up their cleats before the game even started, leaving their fans – in this case, investors – in a dizzying state of confusion.
The special purpose acquisition company stated that the redemption day for their lonely shares would be on October 11. Sadly, their deadline for consummating the merger will have passed by then. It's like a prom night without the dance, but with all the drama and anticipation. So, hold your breath, mark your calendars, and prepare for the biggest non-event of the sports industry, folks.
Iconic Sports' previously announced love letter – ahem, agreement – to combine with Eagle Football Holdings has expired. Now it's left in the drawer gathering dust, a symbol of what could have been. The per-share redemption price will be approximately $10.82. Sure, it's not a gold ring, but it's a parting gift nonetheless.
The world of mergers and acquisitions rarely disappoints when it comes to jaw-dropping surprise endings. Iconic Sports and Eagle Football's abrupt break-up has thrown a curveball at the analysts, left investors in a cold sweat and given the sports industry a real cliffhanger. Now our star-crossed companies must go back to the drawing board and figure out their next move. Maybe they'll find a way to patch things up, or perhaps they'll discover that there are other fish in the sea. Either way, it's sure to be an entertaining spectacle, so grab your popcorn and stay tuned.
So, in conclusion, let's raise a toast to the merger that wasn't. Here's to Iconic Sports Acquisition and Eagle Football Holdings, who danced around the maypole but never quite tied the knot. Their story serves as a reminder that even in the cut-throat world of business, not everything goes according to plan. So, hold on to your stocks, ladies, and gentlemen, because the game has only just begun. And as we all know, in the world of business and sports, it's never over until the fat lady sings.