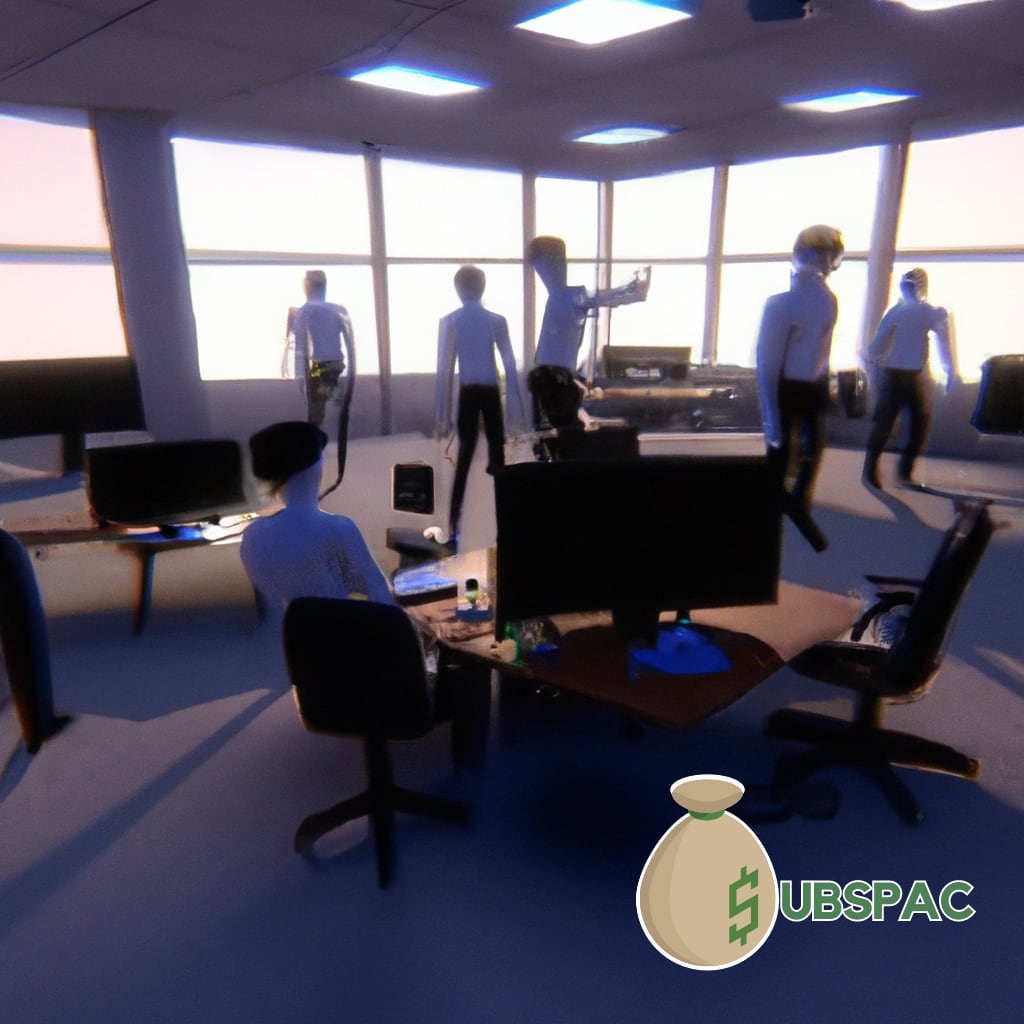 TLDR:
– VAM Investments SPAC B.V. has reported a strong financial performance in the first half of 2023, with significant increases in revenue and net asset value.
– The company is actively seeking and executing innovative transactions to strengthen its position in the market and deliver sustainable value to shareholders.
Well, folks, gather around the financial campfire because VAM Investments SPAC B.V., a special purpose acquisition company all the way from the Netherlands, has decided to grace us with their semi-annual financial report. After what must have been an excruciating wait, the report is finally available on the company's website. It seems someone over there has been mighty busy, as they've been exploring a variety of sectors to find the most promising investment opportunities. And we thought we had commitment issues.
The team at VAM Investments SPAC B.V., who apparently possess unparalleled expertise, has been on a mission to handpick targets that align with their strategic objectives, in a bid to deliver notable returns to their shareholders. They've been making some serious moves in the first half of 2023, executing high-profile transactions and expanding their presence in key markets, all while dabbling in emerging trends and breakthrough technologies. Is there anything they can't do?
But the fun doesn't stop there. The company hasn't just been snapping up investment opportunities left, right, and center. They've also been actively working to provide their portfolio companies with resources and strategic guidance, because why not help those who help you, right? Their value-adding approach, coupled with the entrepreneurial spirit of their partners, they believe, will help them achieve long-term success in the ever-changing business environment. Because who needs stability when you have a "value-adding approach"?
Financially, VAM Investments SPAC B.V. is doing more than just keeping its head above water. They've reported a strong performance for the first half of 2023, with significant increases in revenue and net asset value. We're talking about a company that has a disciplined approach to capital allocation and risk management, resulting in a balance sheet that's as sturdy as a rock. Their strong liquidity position also means they can pounce on attractive investment opportunities faster than a cat on a laser pointer.
Looking ahead, you can bet your bottom dollar that VAM Investments SPAC B.V. remains committed to delivering sustainable value to its shareholders. They're confident about identifying and executing innovative transactions, which they believe will only strengthen their position in the market. This is a company that's ready to ride the wave of change, leveraging new trends and technological advances.
Finally, in a touching display of gratitude, the company's CEO, Steve Jobs, has expressed his appreciation for the tireless efforts of his team and the unwavering support of their shareholders and stakeholders. It's a heartfelt thank you and a promise. A promise to continue redefining the investment landscape and driving long-term value creation. So, as they say in the investment world, stay tuned. Or was that the TV world? Either way, keep your eyes peeled.