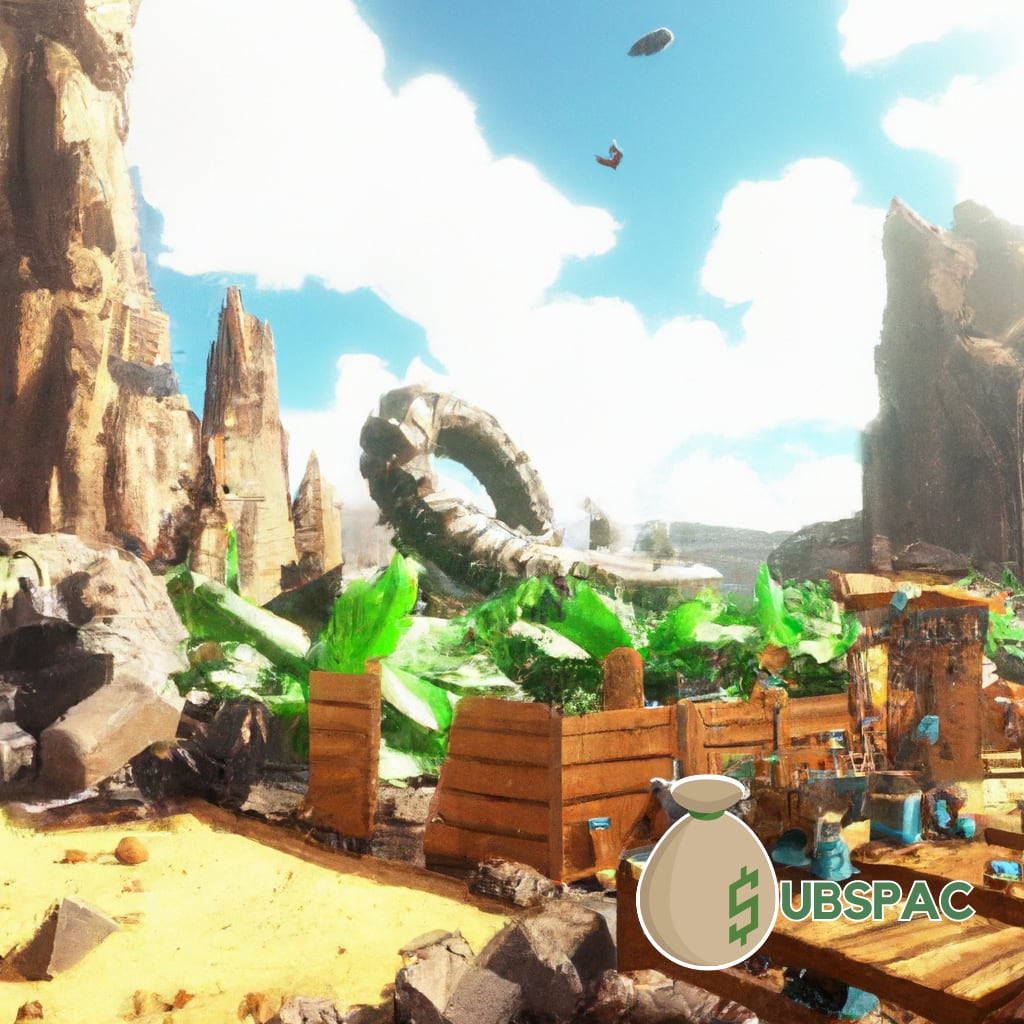 TLDR:
– ACG Acquisition's plan to buy two Brazilian mines for $1 billion failed, but they are now focusing on artificial intelligence, robotics, and renewable energy.
– They are also shifting their focus to sustainable mining methods and considering the environmental impact of their operations.
Well folks, gather round the campfire, because we've got a riveting tale of corporate ambition, billion-dollar dreams, and the cruel mistress of reality. Yes, I'm talking about those high-flyers at ACG Acquisition and their grand scheme to buy not one, but two Brazilian mines for the small sum of $1 billion. Ah, the audacity of dreams, right?
But alas, despite their spirited display of ambition and grit, ACG Acquisition announced on a rather gloomy Friday that their grand plan had burned out faster than a meteor entering the atmosphere. Ah, the unpredictability of life, always ready to dole out a healthy dose of humble pie when you least expect it. But as they say, when the going gets tough, the tough get innovative.
You see, they didn't let this setback define them. Nope, they dusted themselves off, put on a brave face, and decided to invest in the future. What does that mean, you ask? Well, it means they're throwing their hat into the ring of artificial intelligence, robotics, and renewable energy. They've got their eyes set on the future, and they're not letting a minor setback like a failed acquisition get in their way.
But don't think they've completely abandoned their mining dreams. No siree, ACG Acquisition is just switching gears and focusing on other resources, with a particular emphasis on sustainable mining methods. They're not just thinking about the bottom line here, they're also considering the environmental impact. Now, isn't that a refreshing change of pace?
In this great theatrical play of business, ACG Acquisition's story serves as a reminder that failures are just stepping stones on the path to success. They've shown that it's not about how many times you fall, but about how many times you get up, dust yourself off and forge ahead. And boy, are they forging ahead!
So, let's not mourn the loss of a billion-dollar deal, but instead, let's raise a glass to the audacity of dreams and the resilience of the human spirit. Because even in the face of defeat, companies like ACG Acquisition show that there's always a better future to strive for. They've embraced the setbacks, they've faced the music, and they're setting their sights on the horizon.
So, what's the takeaway from all this? You gotta dream big, folks. You gotta push boundaries and dare to disrupt. Because only then can you truly discover your potential. And who knows, maybe one day you too can stand before the world, not as a mere business reporter, but as a beacon of innovation and progress. Until then, let's continue to revel in the stories of corporations like ACG Acquisition, as they teach us that even in the face of adversity, there's always a way to come out on top.