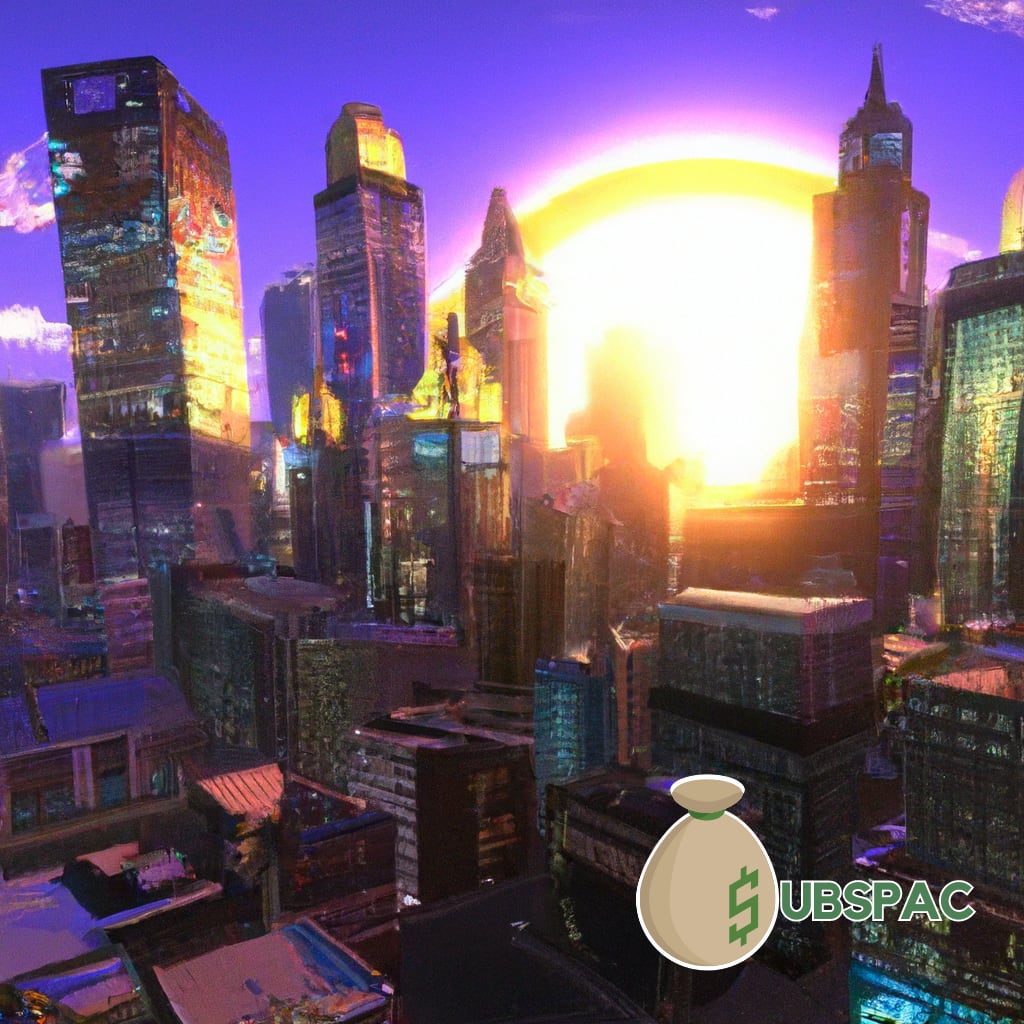 TLDR:
– SPAC Anzu Special Acquisition Corp. and Envoy Medical are merging, with shareholders' approval, and will start trading on Nasdaq on October 2nd with the symbol COCH.
– The merger combines Anzu's ability to identify potential with Envoy's innovative healthcare solutions, potentially creating a transformative force in the industry.
Well, folks, it's time to crack open the champagne and toast to yet another "game-changing" merger in the business world. This time it's between SPAC Anzu Special Acquisition Corp. (NASDAQ:ANZU) and Envoy Medical, two entities that have been flirting with each other since April. And guess what? Shareholders of both companies have given their blessing. So, come September 29th, you can expect fireworks and probably a few misguided confetti cannons at the inevitable corporate shindig.
Once the dust settles, and the office cleaners have been adequately compensated for their confetti cleanup duties, the newly formed company will take to the Nasdaq trading floor on October 2nd. Wearing its shiny new symbol, COCH, with pride, the company promises a tectonic shift in the business landscape. Because, naturally, every merger is a "game-changer", right?
What makes this merger interesting, apart from the potential for spectacularly awkward corporate get-togethers, is the distinct personalities of the two entities involved. Anzu, the special purpose acquisition company, is like that guy at the party who quietly examines everyone before deciding who's worth his time. Envoy Medical, on the other hand, is the whizz-kid constantly wowing everyone with its fancy hearing loss solutions. And now these two are joining forces, which is akin to your high school's chess club captain and the quarterback starting a joint venture.
Of course, this merger didn't just happen overnight. It's a product of months of careful negotiations, strategic planning, and probably a few panicked calls to the legal team. The result? A company that's bracing to shake up the industry norms and set new standards. You know, just like every other merger that's ever taken place.
But don't let my cynicism fool you, there's something genuinely intriguing about this partnership. The combination of Anzu's knack for spotting potential and Envoy's innovative approach to healthcare might just yield a force to be reckoned with. This isn't just two companies slapping their logos together, folks. We're talking about a blending of entrepreneurial spirits that could ignite a spark within the industry.
So, as we approach the culmination of this transformational journey, the world waits with bated breath. The business world, at the very least, is on the edge of its seat, clutching its popcorn and 3D glasses, ready to witness the birth of COCH. The symbol that represents the union of two distinct entities, poised to revolutionize the industry. So, hold onto your hats, folks, because we're about to witness the union of a couple of industry giants. And who knows? Maybe this time, it really will be a game-changer.