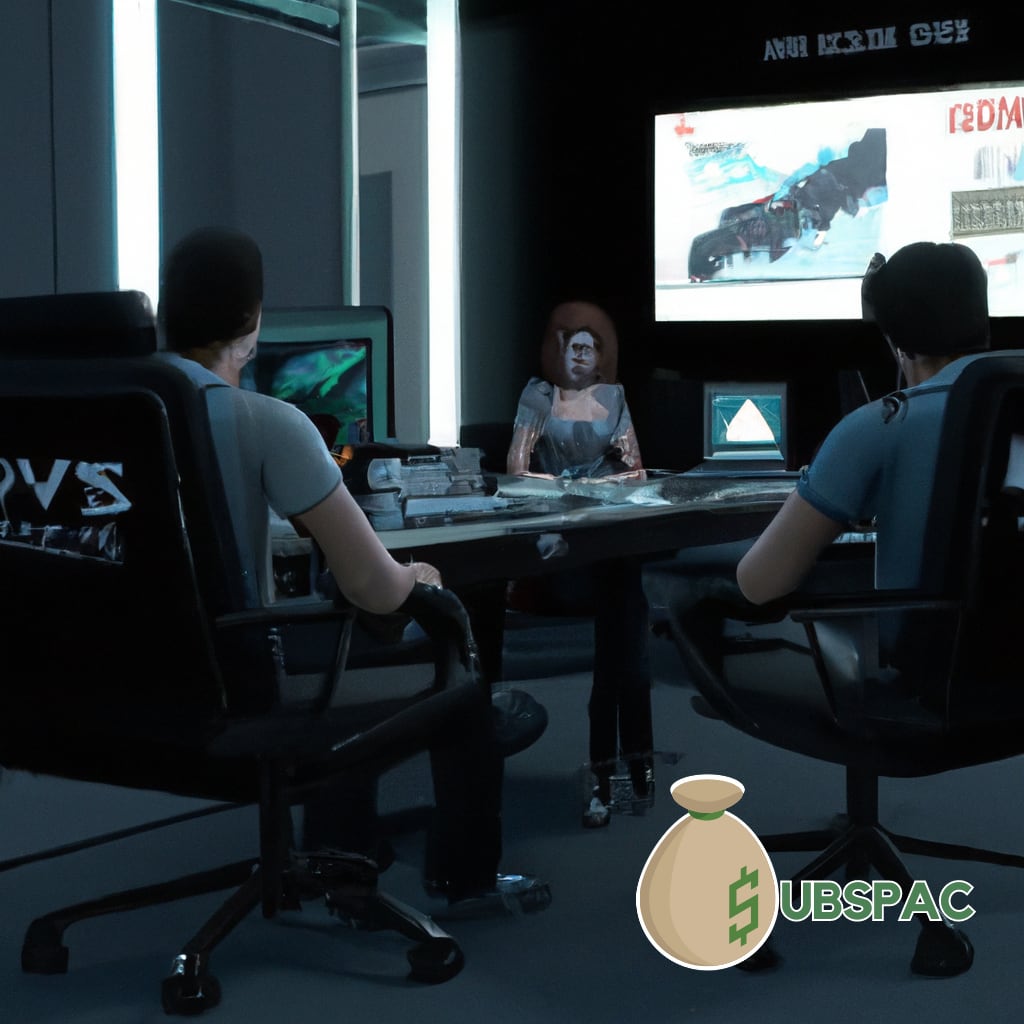 TLDR:
– EVe Mobility Acquisition has experienced a major shake-up with the departure of top executives and the appointment of a new CEO, president, and CFO, all selected by investment firm 10X Capital.
– 10X Capital, the company that replaced the executives, is also the sponsor of EVe Mobility Acquisition, raising questions about the nature of the changes and the influence of corporate America.
Well folks, just when you thought the EVe Mobility Acquisition ship was heading straight for an iceberg, a new crew has hopped on board, yanked the wheel, and set a course for uncharted territories. This unforeseen shake-up has seen the departure of the company's top brass, including Chief Executive Scott Painter, President Greg Bauer, and Chief Financial Officer Kash Sheikh. One can only imagine the raucous farewell party.
Now, the mysterious investment firm 10X Capital, known for its ability to multiply things by, well, ten, has stepped onto the scene. They've ushered in a dream team to fill the void left by the departing executives. Maximilian Staedtler, a 31-year-old whiz kid from 10X Capital, has been appointed as the new CEO. Staedtler, a former Goldman Sachs investment banker, brings a fresh pair of eyes to the table. Who knew the answer was just to hire younger people?
The board, not wanting to give anyone a moment's rest, also appointed Osman Ahmed, the head of private equity for 10X, as the new president. It seems like 10X has gotten its tendrils in all parts of the company. It's a regular octopus strategy, with 10X reaching out and touching everything.
And then there's Curtis Pearce, set to be the new CFO. Pearce, who was previously seen overseeing SPAC sponsorship and venture capital ventures at 10X, is now expected to work his magic on EVe's finances. Rumor has it he can turn a penny into a dollar with just a single spreadsheet.
The incoming executives, handpicked by the investment firm 10X Capital, seem to have the potential to redefine the boundaries of mobility. Whether it's a mobility scooter for the elderly or a hoverboard for the youth, they're ready to make a mark. So hold onto your hats, folks, because we might just be on the cusp of some extraordinary events.
To quote an old adage, 'the more things change, the more they stay the same.' While the company's executives might have changed, its sponsor remains the same – 10X Capital, as confirmed by the SEC filings. How convenient that the firm that just replaced all the top executives happens to be a member of the blank-check company's sponsor. You've got to love corporate America.
Changes at EVe Mobility Acquisition might just redefine mobility as we know it, or they might just redefine the term 'corporate musical chairs.' Either way, it's popcorn time, folks. Let's watch the show.