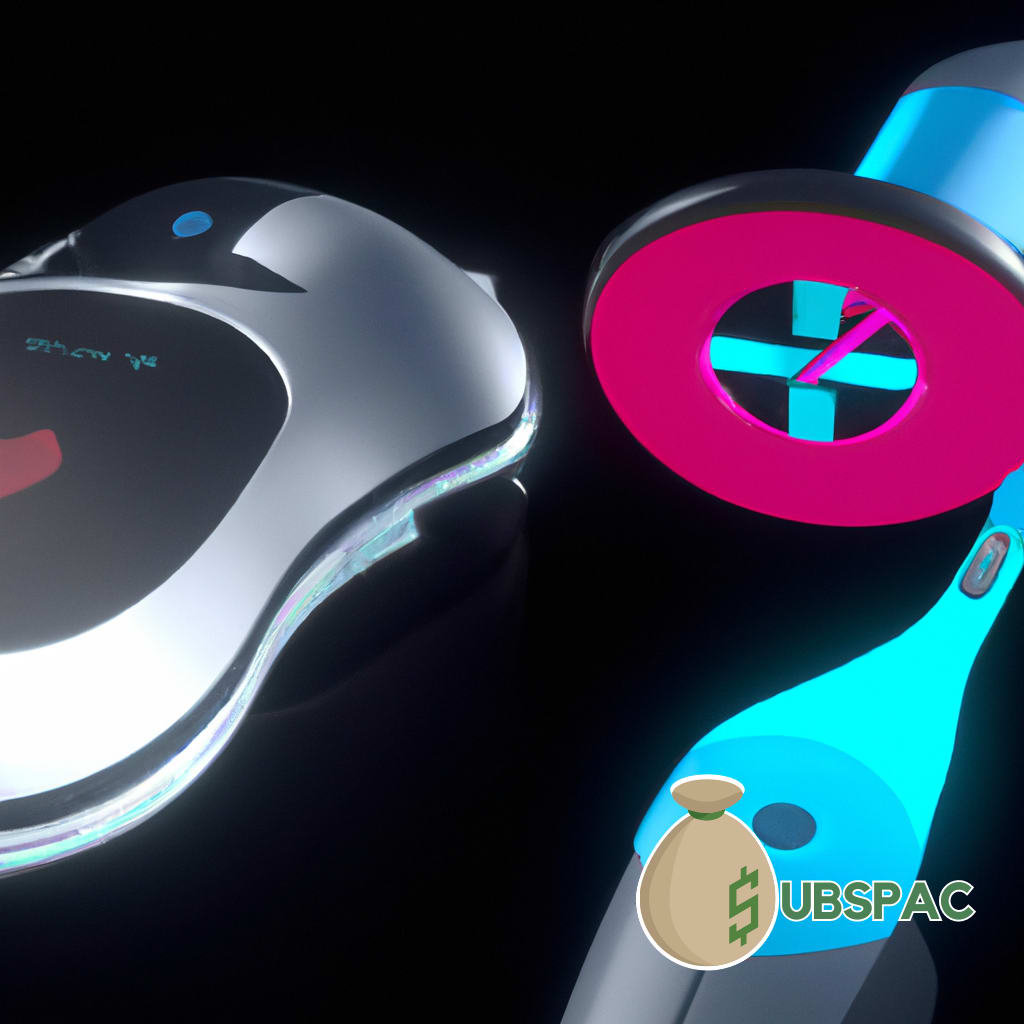 TLDR:
– A medical device developer is set to go public through a $60 million merger with Aimfinity Investment Corporation, potentially revolutionizing healthcare.
– The merger aims to create advanced wearable devices and AI platforms that can monitor health and provide early disease detection, reshaping the healthcare landscape.
Ladies and gentlemen, sit down, grab a coffee, and get comfortable. The future of medicine is about to get a whole lot smarter, and possibly a tad richer too. Our beloved Doctor, the medical device maestro you've never heard of, is all set for a public outing. Yeah, you heard me right. The pioneering medical device developer is preparing to go public via a merger – a marriage as some might call it, for the romantics out there – with the Aimfinity Investment Corporation.
Now, this little love affair is not your dime-a-dozen romance. Nope, we're talking big buck here. The deal is worth an eye-watering $60 million. Feels like a certain Bezos space trip, doesn't it? But hey, who's complaining? Not Docter, that's for sure. With his bleeding-edge equipment and Aimfinity's cavernous pockets, we may be on the brink of witnessing the birth of some genuinely game-changing medical marvels.
You remember those wearable devices you bought to count your steps and remind you of your sedentary lifestyle every now and then? Imagine them keeping tabs on every thump-thump of your heart, like a clingy partner, only less annoying and more useful, probably. Or how about AI platforms that are quick enough to diagnose a disease before you can Google your symptoms? Yeah, that's right, you can bid adieu to your honorary medical degree from the University of WebMD.
Now, before you start fantasizing about living in a sci-fi utopia, let me bring you back to the ground. This merger isn't just about playing around with shiny new tech or making your Fitbit feel inadequate. It's about reshaping the healthcare landscape as we know it. Remember, folks, we're stepping into an era where an early warning system for diseases is not just a pipe dream, but a soon-to-be reality. A cozy little dystopia, isn't it?
So, there you have it. Docter and Aimfinity, sitting in a tree, M-E-R-G-I-N-G. The couple is all set to tie the knot and they've got two law firms to make sure nobody gets cold feet. So, as we wait for the wedding bells to ring, let's hope this marriage brings more than just profits, and ushers in a new era of smart, efficient, and, dare I say, affordable healthcare. Now, wouldn't that be something?
In conclusion, as we head into this brave new world of intelligent medical devices and AI disease detectives, let's remember to keep our sense of humor intact. After all, laughter is the best medicine, right? Or so they tell us. In the end, maybe Docter and Aimfinity can develop a device for that too. Here's hoping for a healthy, wealthy future.