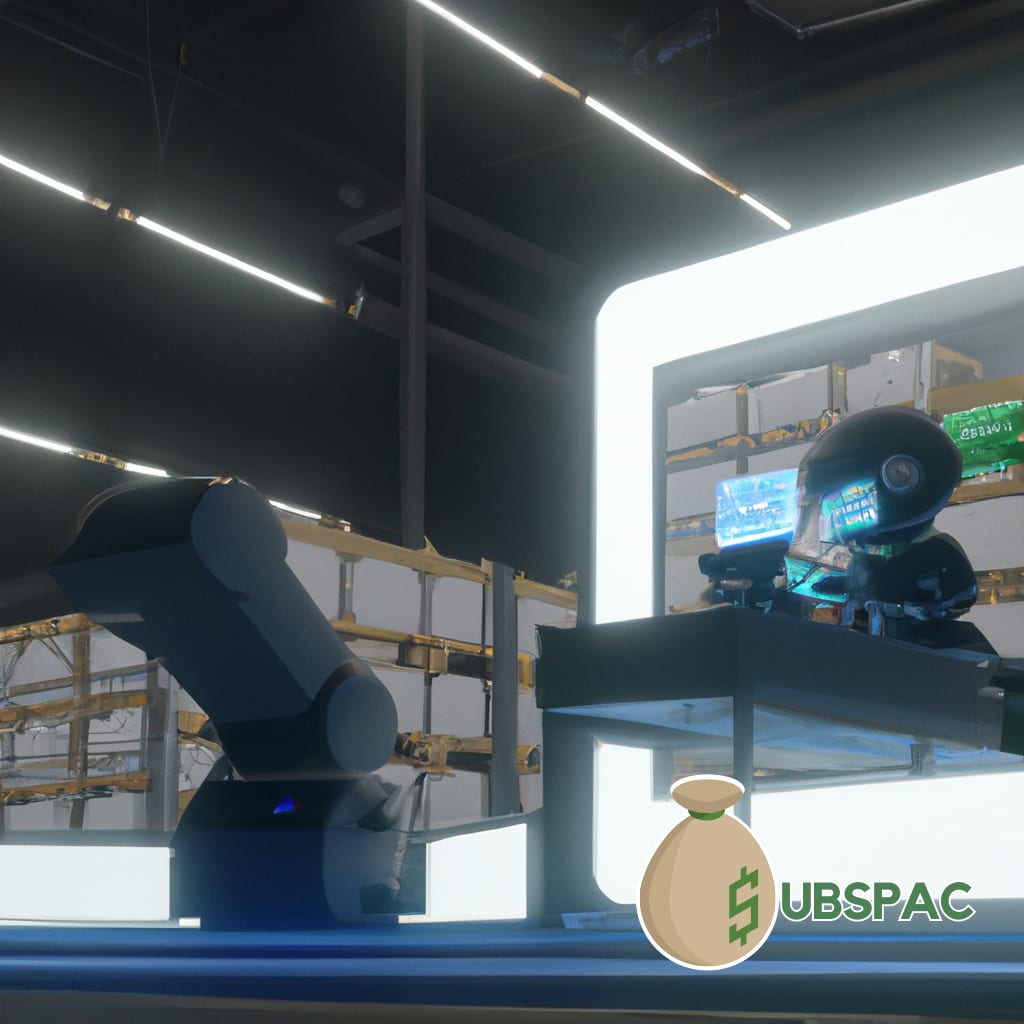 TLDR:
– Symbotic Inc. has seen its share price rise from $10.54 to $63.54 since its IPO in June 2022.
– Symbotic's advanced robotics and automation technology is revolutionizing the warehouse industry.
Oh, the sweet smell of artificial intelligence in the morning. Symbotic Inc., the majestic unicorn of warehouse automation, has seen its share price rise like a mechanical phoenix, currently trading at about $34. Offering advanced robotics and automation solutions, Symbotic is setting out to whip the warehouse and supply chain operations into shape. To put it simply, it's making the world of warehouses less "Warehouse 13" and more "Westworld."
The company's grand entrance into the public market came on June 8, 2022, through a special purpose acquisition company (SPAC) merger. The initial public offering (IPO) price was set at a modest $10.54. Fast forward to July 31, 2023, the shares had risen like the mercury in a Texas summer, hitting a sweltering $63.54.
Let's not forget the little guy in all of this. The warehouse workers, you ask? No, the autonomous mobile robots. These tireless, emotionless workhorses streamline storage, retrieval, and transportation of goods, enhancing storage density and labor efficiency. In layman's terms, they are to warehouses what Roombas are to living rooms.
Now, here's the real kicker. The same venture capital firm that once placed its chips on a little company you might have heard of called Apple, before its IPO, is now investing in AI outfits like Symbotic. This goes to show how AI is infiltrating every nook and cranny of various sectors from Autonomous Security Robots (ASRs) to the ballooning $16.4 billion influencer marketing industry.
But it's not all sunshine and rainbows. According to the number-crunchers at InvestingPro, Symbotic Inc. has more cash than debt on its balance sheet, showing financial stability. However, the company has not turned a profit over the past twelve months and its share price has taken a tumble over the past year. The phrase "rollercoaster ride" comes to mind.
Intriguingly, Symbotic Inc.'s shares are currently trading at a low Price/Book multiple. This could suggest that the shares are being treated like that last piece of pie at Thanksgiving dinner—undervalued. This is a golden nugget of wisdom for investors, as undervalued stocks can often yield significant returns in the long run.
In the end, with its advanced robotics and automation technology, Symbotic is rewriting the rulebook on how warehouses operate. Despite the challenges it faces, its strong financial position and potential for growth make it an interesting prospect for investors. It seems like Symbotic is poised to bring a brave new world of AI into warehouses, giving them a much-needed makeover. So, let's sit back and watch as the robots take over, one warehouse at a time.