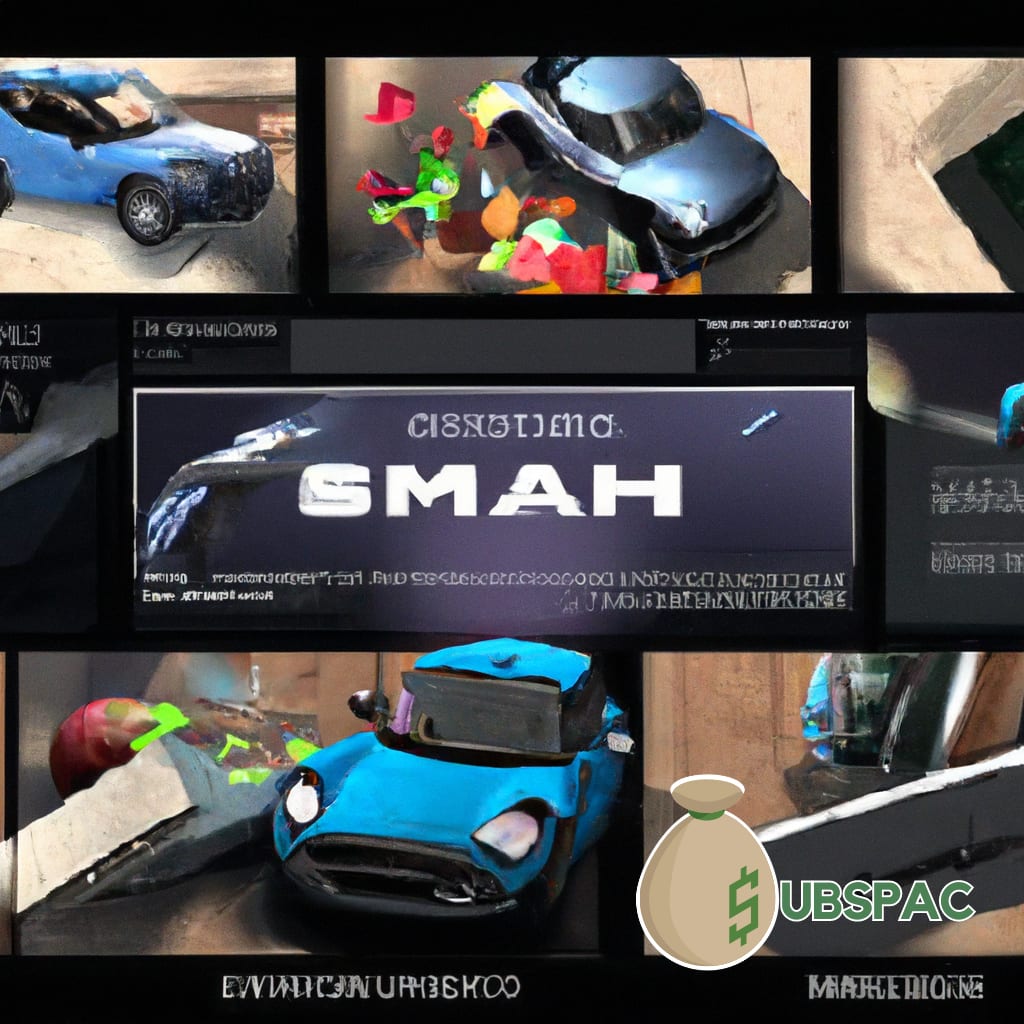 TLDR:
– Carbon Revolution has merged with Twin Ridge Capital Acquisition Corp, allowing them to go public on the Nasdaq and gain access to more capital and resources.
– The company's carbon fiber wheel technology has attracted partnerships with top automakers and their public status positions them to capitalize on the growing demand for their innovative products.
Well, well, well. Another day, another company jumping into the Wall Street shark tank. Today's daredevil is a wheel manufacturer. But hold your yawn! Not just any wheel manufacturer – it's Carbon Revolution, the wizard behind those snazzy, lightweight carbon fiber wheels. They've merged with Twin Ridge Capital Acquisition Corp – a SPAC. Yeah, a special purpose acquisition company, not Space Patrol Alien Chasers like I initially misread. The match made in corporate heaven now goes by the ticker "CREV" on the Nasdaq.
You know who's really grinning ear to ear? Carbon Revolution's CEO, Jake Dingle. Under his leadership, the company has secured 18 vehicle programs from six top-shot original equipment manufacturers. Talking about big names like Ferrari, Jaguar Land Rover, Renault, General Motors, and Ford. It's like a high school reunion for the auto elites, only this time there's no awkward dancing or terrible punch.
So, why this move to go public? Well, aren't we all a little bit fame-hungry? Jokes aside, it's a pretty significant milestone for Carbon Revolution. Going public means more capital, more exposure, and more chances to scratch that innovation itch. They've even recruited some industry bigwigs to their board, including Bob Lutz, former General Motors executive, Jacqueline A. Dedo, ex-Ford VP, and Matti Masanovich, CFO at Catalent. Can't say they're not pulling out all the stops.
What makes Carbon Revolution so special, you ask? They've got a little something called carbon fiber wheel technology. It's revolutionized the automotive industry with lightweight, durable solutions. The demand for their technology is growing faster than a Zoom meeting participant count during a pandemic. With their public status, they're all geared up to ride this demand wave and make some big bucks.
The merger with Twin Ridge Capital Acquisition Corp isn't just an excuse for champagne showers. It's also equipping Carbon Revolution with the resources and support needed to speed up their expansion plans. Remember, it's not just about making good wheels. It's about making good wheels, then selling them to every corner of the globe.
In the buzzing world of investors and industry insiders, Carbon Revolution's Nasdaq entry has created a stir. Their track record and strategic partnerships have already put them in the pole position in the carbon fiber wheel industry. So, it's safe to say their stock symbol "CREV" will be more than just a set of letters on a trading screen.
While they're busy celebrating and popping the champagne, Carbon Revolution also has eyes on future growth. They're planning on exploring new territories and market segments. With their tech skills and the support of their newly appointed board members, they're all set to leave their carbon footprint in the auto industry.
So, break out your party hats because Carbon Revolution is starting a new chapter. As "CREV" takes its place on the Nasdaq, they're all set for more growth, innovation, and market dominance. Let's just hope the ride is as smooth as their wheels.